List of recipes using "Small biscuits":
6 recipes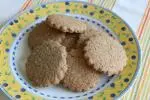 In this sweet biscuit recipe, some of the normal wheat flour is replaced with buckwheat flour and ground almonds. This gives them a very distinctive flavour.
9,612
4/5 for 2 ratings 2 hours 40 min.

Cookies made with ground almonds, chocolate chips and a little cocoa.
73,453 1
4.3/5 for 15 ratings 1 hour 49 min.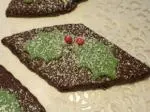 These little chocolate biscuits are decorated with marzipan. They are ideal to accompany a festive dessert.
23,099 2
4.2/5 for 16 ratings 2 hours 41 min.

Little biscuits with home-made oat flour (made from rolled oat flakes).
74,484 1
5/5 for 1 ratings 2 hours 41 min.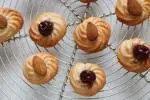 As the name suggests, these are piped into shape using a forcing bag. These dainty little macaroon-like cakes are made with marzipan and have a soft, moist texture.
4,211 1 day 32 min.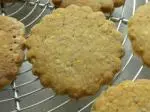 Those little biscuits are with good walnut taste, because walnut are shortly roasted before powdered, it's very simple and efficient.
33,593
4.3/5 for 20 ratings 3 hours 1 min.