List of recipes using "Tex-mex":
5 recipes

For this typically Mexican recipe there are two main methods: smooth mashed avocado (made with a blender), or simple mashed avocado (made with a fork) with small pieces. And you can add, or not, finely diced tomato. You will find the first version (smooth) below.
57,260
4.1/5 for 17 ratings 1 hour 21 min.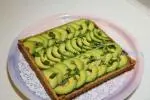 This unusual tart features two star ingredients of South American cuisine: red kidney beans and avocado. The shortcrust pastry case is filled with a red bean and onion purée, then topped with sliced avocado dressed with lime and garnished with fresh coriander.
1,149 1 hour 17 min.

This is a really express recipe, a "true" chilli is longer and more difficult to do.
81,462
3.8/5 for 18 ratings 33 min.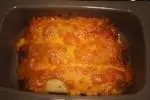 Enchiladas are tortillas (cornmeal pancakes), filled with a pre-cooked filling, then topped with grated cheese and browned in the oven.
1,664 1 hour 41 min.

This is a quick tomato sauce, just the thing for dipping crisps (chips, if you are American), or nachos. It is very similar to the sauce served with aperitif snacks in Tex-Mex restaurants.
22,867
4.1/5 for 16 ratings 42 min.