List of recipes using "Thyme":
3 recipes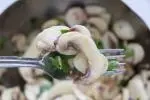 This aptly named salad is a breeze because you can enjoy it three different ways: raw, marinated or cooked, all prepared exactly the same way.
776 19 min.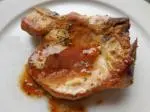 To cook a pork chop well, without it drying out, one of the best methods is to cook it in two stages: start by pan-frying, then finish in the oven. This recipe adds flavour with mustard and thyme, with the cooking juices deglazed and reduced before serving.
24,457
3.5/5 for 6 ratings 25 min.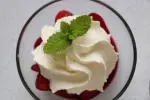 Serving strawberries in red wine is a classic French dessert. Here is a more sophisticated version, with the red wine reduced to a light syrup with notes of thyme and lemon.
1,528 1 hour 23 min.