List of recipes using "Yeast":
3 recipes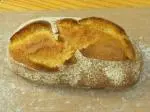 This is the recipe for classic, everyday French bread raised with yeast. French bakers call this "pain courant". It is quicker and easier to make than leavened bread or new leavened bread, so ideal for a beginner.
30,731
4.1/5 for 16 ratings 3 hours 50 min.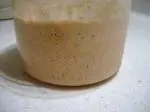 Leaven is a natural raising agent, a fermented mixture of water, flour and the microscopic yeasts which are present in the air. It's a delicate living substance, sensitive to the external environment. The recipe is around 4000 years old and dates back to the Egypt of the Pharaohs, via a beautiful...
220,001 28
4.2/5 for 32 ratings 7 days 15 min.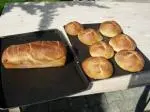 Classical version of brioche use yeast to raise the dough, but in this recipe some leaven is added. This make a more rustic brioche, with a small taste of leaven.
66,578
4.6/5 for 14 ratings 14 hours 6 min.