List of recipes using "Yoghourt":
2 recipes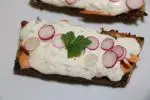 Scandinavian-style bread with smoked trout, and a fresh topping with herbs and shallots.
972 28 min.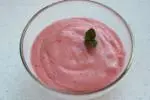 Here is a refreshing and very quick recipe (if your fruit is already prepared). In just a few seconds you can enjoy a delicious frozen cream cheese and strawberry dessert, with no need for an ice-cream maker.
2,671 13 min.