List of recipes using "Greek":
8 recipes
List of recipes using "Greek"

This is a classy version of that perfect summer food, Greek salad. The only difficult part is the care and patience needed for dicing the vegetables.
179K
1
4.9
57 min. July 13
th
2010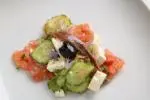 The port of Souda in Crete is the inspiration for this colourful salad, combining cucumber and tomatoes with feta cheese. This salad is best served cold from the fridge, perfect for a hot summer's day.
23K
58 min. July 7
th
2019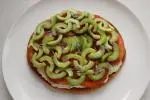 A fresh, summery tart with a thin base of pre-cooked puff pastry, spread with a cream-feta mixture, and topped with slices of tomato and cucumber.
7,258
51 min. July 18
th
2021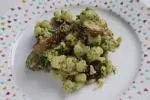 Mediterranean flavors for this recipe where cauliflower and purple eggplant are bound together with a Greek-style "pesto".
1,515
56 min. September 4
th
2022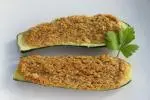 Courgettes filled with a mixture of feta, pine nuts and lemon, then cooked gratin-style in the the oven.
4,263
50 min. July 17
th
2022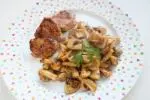 Mushrooms "à la grecque" (Greek-style) is a simple way to enhance sautéed mushrooms with the flavours of olive oil, herbs and lemon. A common variation is to add tomatoes – just one of many possibilities.
14K
25 min. January 24
th
2021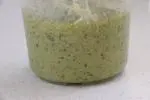 You may already know the pesto, this delicious Italian sauce, well here is the Greek variation of the thing: the basil is accompanied by thyme and oregano, and the Parmesan replaced by feta cheese. Greek flavors, but in an Italian spirit, a true European recipe.
4,699
18 min. July 24
th
2022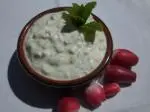 Tzatziki is an ideal summer recipe: a cooling combination of Greek yoghurt, onion, garlic, cucumber and herbs. It is normally served as a side dish or condiment. This is a Greek recipe, but similar dishes exist in other eastern and middle-eastern countries, under different names.
40K
4.7
16 min. September 8
th
2015