List of recipes using "Rolled":
5 recipes
List of recipes using "Rolled"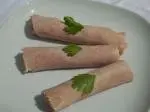 Ham "à la Russe" is a slice of cooked ham rolled up around a macédoine of vegetables in mayonnaise.
61K
4.3
8 min. September 10
th
2014

Tenderloin of pork stuffed with mustard and parsley, then wrapped in thin slices of bacon and oven roasted.
183K
1
4.6
1 hour 28 min. November 3
rd
2011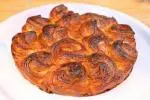 This is unusual brioche is halfway to being a Breton Kouign-amann. The difference is in the treatment of the dough, which is layered with sugar and butter. The basic dough is rolled out with butter in stages, like for croissants, but with 2 "turns" of sugar for one of butter (granulated and vanilla...
33K
4.3
15 hours 55 min. December 30
th
2019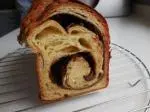 This is a rather special brioche: the dough is first layered with butter to make it flaky, then this is rolled around a chocolate filling. The recipe is quite long, but you will be astonished at the result. It is both light (in flaky layers) and rich (with its chocolate filling). As you can see...
54K
4.5
16 hours 15 min. November 6
th
2020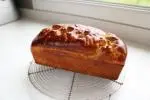 This rolled brioche is made with a special dough, using a mixture of two flours: ordinary plain flour and chestnut flour. The prepared dough is then rolled up around a filling of apples sautéed with brown sugar.
28K
2
4
15 hours 52 min. September 12
th
2018