List of recipes using "Small dices":
2 recipes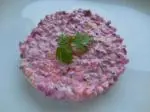 This amazing recipe from a great chef is surprisingly straightforward to make. You will need lots of different raw vegetables. These are diced really small, then bound with mayonnaise.
14,332
4.3/5 for 15 ratings 49 min.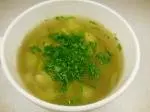 In this "country" (paysanne) style soup, the vegetables are left in small pieces, rather than blended.
11,469 1
4.3/5 for 15 ratings 1 hour 11 min.