List of recipes using "Small tart":
7 recipes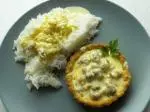 A small puff pastry tart case filled with cockles in a cream and egg-yolk sauce ("a la poulette" in French).
84K
4.3
2 hours 52 min. March 17
th
2013

Small puff pastry cases filled with a layer of chopped leeks, fried langoustines (also known as scampi or Dublin Bay prawns), topped with hollandaise sauce.
86K
4.2
1 hour 28 min. May 13
th
2012

The French semelle is a flat rectangular tart with a base of puff pastry. In this version, a layer of stewed apple is spread on the pastry, then topped with finely-sliced fruit.
114K
4.3
1 hour 5 min. October 28
th
2011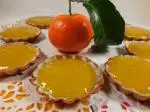 Two typically Corsican ingredients are brought together in this recipe: chestnuts and clementines. Chestnut flour is used in the sweetcrust pastry and the tarts are filled with a mouth-watering clementine jelly.
65K
4.3
3 hours 22 min. February 23
th
2014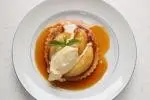 This is an elegant summer dessert: a thin base of puff pastry, topped with caramelized peach slices. For a delicious contrast of hot and cold, serve with the reduced caramel and citrus sauce poured over over hot and, at the last minute, a scoop of vanilla ice cream on top, .
29K
3.8
1 hour 15 min. September 11
th
2016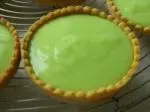 With this very quick recipe, you can make little tarts that are nothing like those you find in the shops.
107K
4.3
1 hour 30 min. July 10
th
2011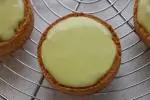 This recipe for dainty tarts has sweetcrust pastry (preferably with coconut) cases, filled with sautéed Victoria pineapple and topped with a lime crémeux.
4,418
21 min. June 27
th
2021