List of recipes using "Spring":
8 recipes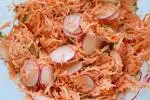 Quick and straightforward, this fresh, crunchy salad is ideal for early spring.
632 16 min.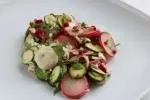 Fresh and crunchy, this colourful spring salad combines baby courgettes, radishes, cauliflower, beetroot and spring onions with chopped herbs in a good vinaigrette.
6,343
4.6/5 for 19 ratings 27 min.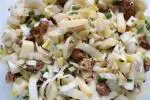 This starts out as a classic salad of shredded endives, but is pepped up with sliced spring onions, fried croutons and chunks of cheese.
1,614 31 min.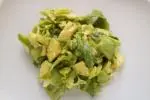 This salad is all green and fresh, with diced avocado, lettuce, spring onion and the softness of pieces of hard-boiled egg. The flavour is brought out further with a lime and olive-oil dressing, pepped up with a touch of Tabasco.
3,151 27 min.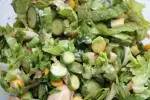 This salad is a way to make the most of the first baby courgettes (if you can get them). The crunchy little darlings are mixed with shredded lettuce, hard-boiled eggs, tinned tuna and diced cheese.
1,767 25 min.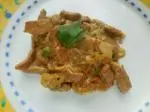 This sauté combines small chunks of veal with spring onions in a white-wine sauce with just a dash of cream.
14,381
4.6/5 for 14 ratings 56 min.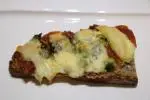 In this recipe, we'll be using just the tops of the onions, lightly fried, combined with fried ham and thinly sliced Morbier cheese..
1,633 38 min.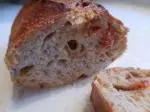 Spring bread is flavoured with little pieces of preserved tomatoes, Parmesan and chive flowers (hence the name, as the flowers only appear for a brief period in spring). Shaped into long loaves or thin sticks, slices of this bread make a delicious aperitif snack.
9,311
4.3/5 for 3 ratings 4 hours 2 min.