List of recipes using "Children":
2 recipes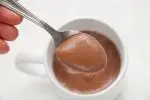 This delicious, custardy chocolate treat is made in minutes. A treat for kids (and big kids) to enjoy at teatime, or any other time.
754 10 min.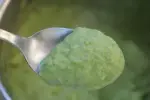 Green (or French) beans are usually served whole, for instance as an accompanying vegetable or in a salad, but they make a good purée, too. This is tasty on its own, but also goes very well with meats, and children usually prefer it to "normal" beans.
1,561 48 min.