List of recipes using "Cut":
10 recipes
List of recipes using "Cut"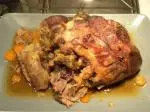 Seven-hour lamb is a good old country recipe and very simple. There's really not much to do, just long, slow cooking and the result is always amazing: the lamb is so tender it can be cut with a fork.
202K
3.9
7 hours 33 min. April 20
th
2014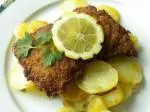 A Wiener schnitzel is a thin veal cutlet (escalope) coated in breadcrumbs.
119K
4.1
1 hour 20 min. September 7
th
2018

Chiffonade is a French term meaning "made of rags.", it consists of shredding the heart of a lettuce into thin ribbons.
187K
1
5
32 min. February 21
th
2011

Onions and shallots are widely used in the recipes on this site, generally finely chopped. Here is a method to do it quite easily with a simple knife.
153K
5
10 min. February 21
th
2011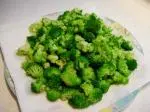 Broccoli are vegetable cousins to cauliflowers. Here's how to prepare them for using in a recipe.
1.4M
3
35 min. October 7
th
2013

Here's how to prepare carrots, from the simplest way (peeled then rinsed) to a more sophisticated version where only the very best ofthe vegetable is kept.
146K
4.3
14 min. February 21
th
2011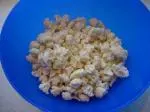 This is how to start with a whole califlower and finish with only the best of the vegetable.
193K
4.1
33 min. February 5
th
2022

Preparing courgettes is fairly simple. You just need to remember 3 things: 1) the bigger they are, the less good they will be, 2) they never need to be peeled, and 3) the central part with the seeds is pretty tasteless.
245K
1
3.8
29 min. June 8
th
2011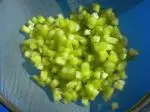 Or how to start with a whole cucumber and finish with small crunchy dice, ready to be added to a salad.
209K
4.5
39 min. August 6
th
2019

Leeks are vegetables that are often muddy, we must be careful when washing them to remove mud that would be very unpleasant to "discover" the plate.
483K
5
30 min. October 13
th
2010