List of recipes using "Mussels":
6 recipes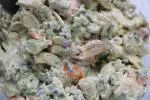 A bold salad idea that brings together 3 ingredients which rarely end up on the same plate: cucumber, avocado and mussels, in a rémoulade dressing.
12K
21 min. August 9
th
2020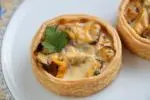 A blind-baked puff pastry case, filled with shelled mussels in a velvety sauce made with beer and Maroilles cheese.
13K
1 hour 19 min. October 7
th
2020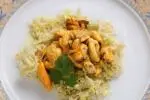 The mussels are cooked "à la marinière", then shelled and served in a creamy curry sauce with shredded, barely-tender cabbage.
20K
1 hour 24 min. December 30
th
2019

This is the most classic way of preparing mussels, simple and delicious.
185K
5
1 hour 4 min. September 4
th
2011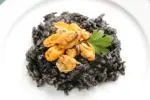 The famous Spanish arroz negro (black rice) is prepared by adding squid ink towards the end of cooking. This gives the rice not only its curious dark colour, but delicious marine flavours. In this recipe it forms the bed for mussels, cooked simply and served out of their shells – a perfect...
18K
1 hour 10 min. January 30
th
2019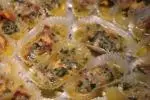 In this recipe, the mussels are cooked briefly first in salted water, just until they open. They are then shelled and popped in the oven for a few minutes with a knob of beurre d'escargot (butter for snails).
19K
21 min. December 2
nd
2018