List of recipes using "Soaking":
5 recipes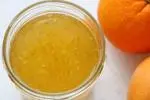 This citrus-flavoured syrup blends the bitterness of the zest with the delicious acidity of the juice. It can be used to soak biscuits or cakes when making desserts. You can make this with whatever citrus fruits you prefer. It can be prepared in advance and will keep for several days.
3,540 1 hour 13 min.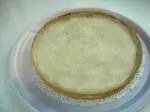 The problem with tarts, and fruit tarts in particular, is that the filling (fruit, cream or whatever) ends up soaking into the pastry and turns it soft. Here is a professional tip for avoiding this problem: spread a thin layer of white chocolate, which does not have a strong flavour, in the bottom...
22,674
4.7/5 for 18 ratings 1 hour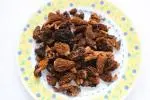 Rehydrating dried mushrooms restoes them to something like their fresh texture, ready to use in a recipe. You will see that there is more to it than simply leaving them to soak in water. At the same time, we can also make a delicious mushroom "jus" to use in recipes. Throughout the recipe, I have...
10,031
4.9/5 for 12 ratings 1 hour 10 min.

Used straight from the packet raisins are too dry and hard.
34,257
4.1/5 for 16 ratings 36 min.

When using strawberries in a recipe, the usual way is to soak in water, which is actually a very bad idea. Just look at how to preserve them here.
42,581
3.7/5 for 3 ratings 10 min.