List of recipes using "Tiramisu":
3 recipes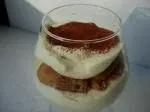 This new version of tiramisu is easier, and in my opinion much better. You will certainly appreciate, like me, the light creamy taste, this time presented in brandy goblets.
102,644
4/5 for 3 ratings 54 min.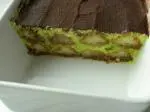 In this slightly unusual tiramisu, the classic Amaretto is partially replaced by whisky, which goes better with the pistachio flavour.
117,401 2
5/5 for 1 ratings 50 min.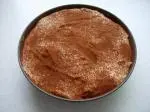 Classic italian recipe (the name means "pull me up" or more poetically, "take me up to the sky"). It's similar to a charlotte in its structure: layers of flavoured biscuits between layers of smooth cream.
110,623
5/5 for 1 ratings 49 min.