List of recipes using "Buckwheat pancakes":
4 recipes
List of recipes using "Buckwheat pancakes"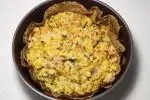 This is a "tart" with a difference: the case is not made with pastry, but with a double layer of lightly buttered Breton galettes (buckwheat pancakes). The filling is made with shallots, sautéed mushrooms, leeks and cream. You might have noticed that this recipe includes the key elements of...
23K
4.3
1 hour 13 min. December 30
th
2019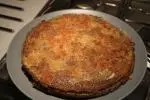 This unusual pie from Brittany is made with piled-up layers of buckwheat pancakes (galettes), sandwiched with a filling of onion and bacon mixed with a little cream. The whole thing, assembled in a baking tin, is then browned in the oven.
40K
4.1
1 hour 9 min. October 25
th
2015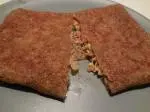 The filling is prepared by frying ham and mushrooms with chopped shallot and a drizzle of lemon juice. The pancakes used here are Breton-style buckwheat "galettes" (often sold ready made in France), folded over the filling in the pan before serving.
40K
4.6
45 min. March 4
th
2015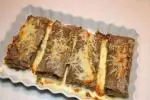 This recipe uses pan-fried mushrooms and shallots in cream as the filling for Breton "galettes": traditional buckwheat pancakes. The stuffed pancakes are then baked gratin-style with cheese and cream.
57K
4.6
55 min. April 20
th
2016