List of recipes using "Yoghurt":
3 recipes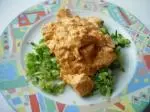 Cooked chopped leek and shallot with cubes of salmon, served in a yogurt, tomato and feta sauce.
49,360
5/5 for 13 ratings 1 hour 1 min.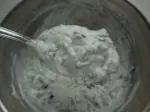 This is a very quick and easy recipe for a delicious sauce! It goes particularly well with baked potatoes, fish (such as salmon) and cold white meats.
10,013
4/5 for 4 ratings 8 min.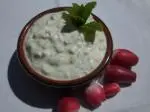 Tzatziki is an ideal summer recipe: a cooling combination of Greek yoghurt, onion, garlic, cucumber and herbs. It is normally served as a side dish or condiment. This is a Greek recipe, but similar dishes exist in other eastern and middle-eastern countries, under different names.
8,074
4.7/5 for 10 ratings 16 min.